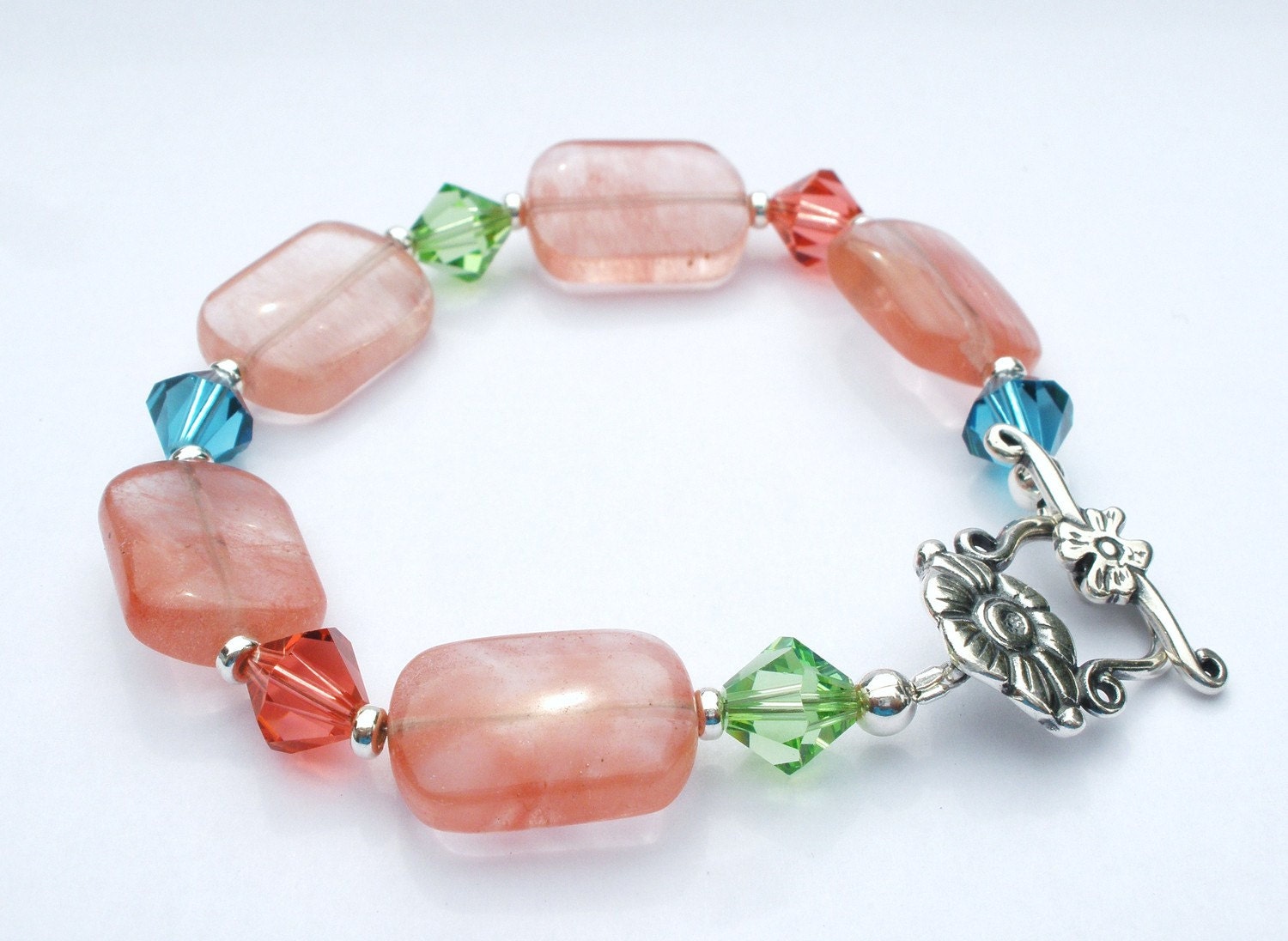 This bracelet was handmade with cherry quartz rectangle beads accented with Swarovski crystals and sterling silver beads with a sterling silver flower toggle clasp. The colors of the Swarovski crystals are Indicolite (blue), Padparadscha (salmon) and Peridot (green).
It will comfortably fit a 6 inch wrist. If you would like a size adjustment, please contact me prior to shipping.
Here ...
Click Here to Visit My Etsy Shop!